Description
6.8 Remington Special Purpose Cartridge (6.8 SPC)
50 factory new STARLINE unprimed 6.8 REMINGTON SPC brass rifle casings ready to reload.
HISTORY:  Development commenced in 2002 with the assistance from the ARMY Special Forces in order to create a more lethal M4 round when compared to the 5.56.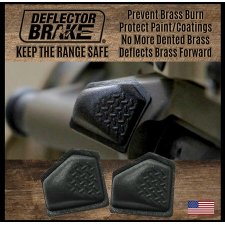 AR deflector brake piles brass up close, prevents dented cases. Make it easier to collect your fired brass, click here.