Description
50 factory new Starline 450 BUSHMASTER (450 Bushy) unprimed brass shell cases.  Uses Small Rifle primers.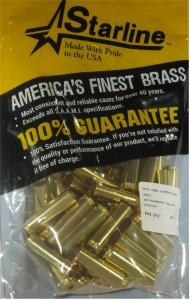 The 450 Bushmaser was designed as a close range, big bore hunting caliber for the AR-15 platform.   Due to the cartridge popularity, Ruger chambers bolt actions in 450 Bushmaster.  The "Thumper" concept (heavy bullets with large frontal area) began with Col. Jeff Cooper.  LeMag Firearms  used the 284 Winchester case for the platform and created the  45 Professional and licensed the cartridge to Bushmaster Firearms.  Hornady devolved the ammunition and modified the case to accommodate their SST bullet and in 2007 changed the name to 450 Bushmaster.  Use .452 diameter bullets in 160 – 350+ grains. 1.693 – 1.697 O.A.L.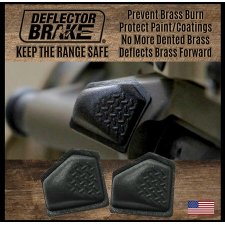 AR deflector brake piles brass up close, prevents dented cases. Make it easier to collect your fired brass, click here.